2-Day Penrissen Range Village stay (H5)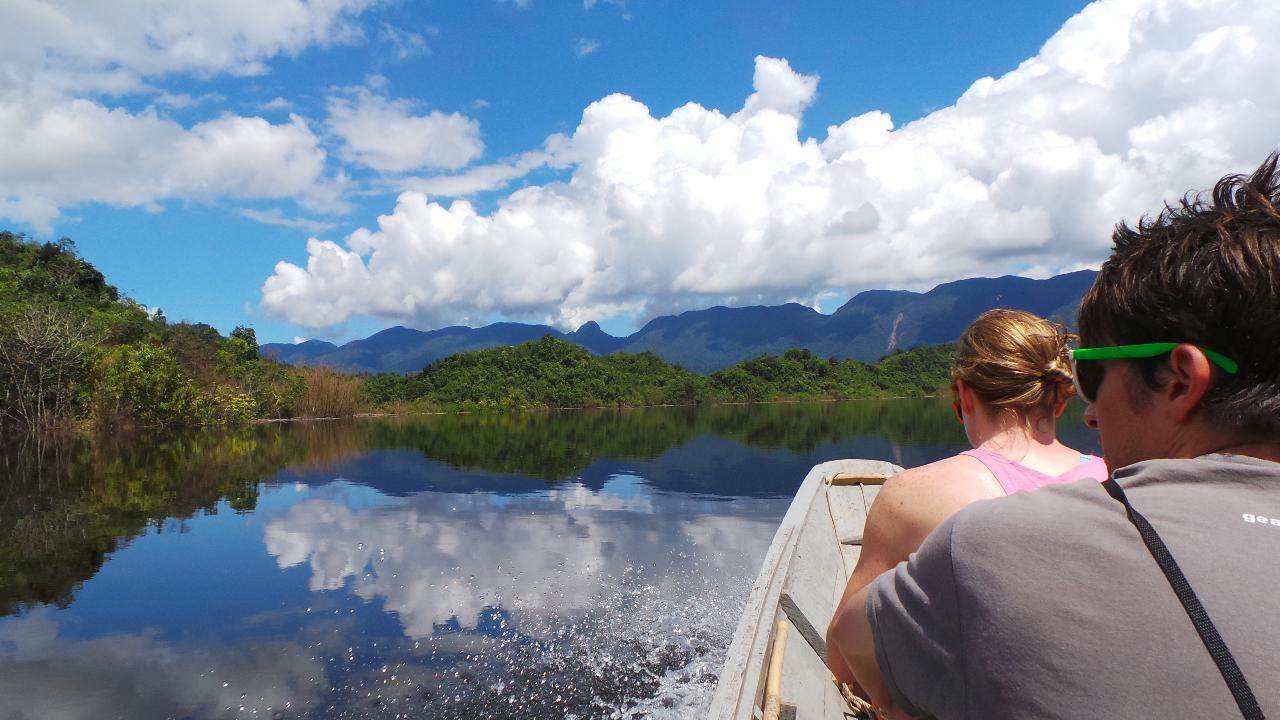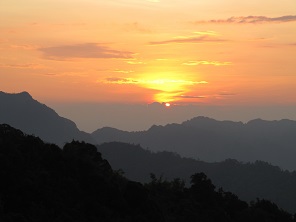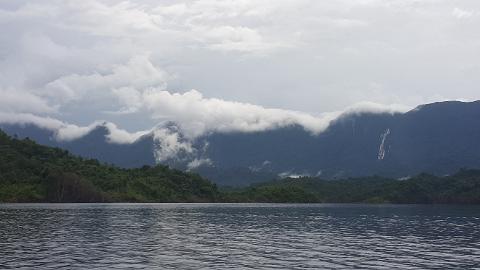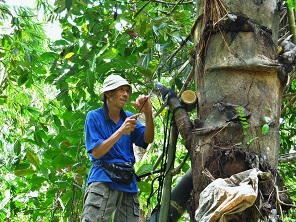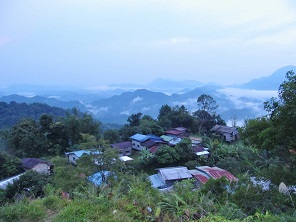 Duration: 2 Days (approx.)
Location: Kuching, Sarawak, Sarawak
Product code: H5
Tour highlights:
2-Day:

Scenic boat ride surrounded by the majestic Bengoh Range

Trek to a series of spectacular waterfalls

Enjoy the outdoor lunch cooked in bamboo

Soak in a crystal clear waterfall in the mountain
View the spectacular morning mist from your homestay patio
What sets this tour apart:
Trek to one of the most spectacular waterfalls in Sarawak and stay overnight in a beautiful village with a scenic view.

What you'll see or do:

After a 45 minutes vehicle transfer from your city hotel, we reach Bengoh Dam jetty, situated at a mountain opening of the majestic Bengoh Range, for an awesome 20 minutes boat ride across a tranquil lake surrounded by mountains. Once disembarked it's time for a 30 minute hike to Kampong Kiding with its stunning views of Blue Lake below. We checked into the local homestay and immediately embarked on our trekking adventure to the waterfall.
Today's hiking continues for around an hour (a little steep at times), but is well worth the effort as it will bring you to a series of spectacular waterfalls whose crystal-clear waters are surrounded by virgin jungle. Part of the trail includes a crossing of suspension bamboo bridge. We settled down under one of the waterfalls to soak in a crystal clear waterfall in the middle of a lush rainforest . Aftera spot of relaxation at the falls it's time to learn the art of Dayak culinary skills. With bamboo harvested from the jungle this is a hands-on cooking experience that you will enjoy.
Bellies suitably full and dried off from swimming we return to the village passing through pepper farms, where we will see how the spice is harvested and processed.
In the evening, experience the most memorable village stay with the friendly Bidayuh tribe. Learn traditional culinary skills and craft making of the highland.
In the morning, wake up early to view the spectacular mist over the scenic lake below from the vantagepoint of your homestay patio. After breakfast and spending free and easy in the village, we return to Bengoh by boat before transferring (15 minutes) and back to civilization.
Back to basics, simple and healthy lifestyle of the Dayaks. Families with kids and toddlers are most welcome.
Price (adult, child, senior):
2-Day:

Adults (13+): MYR 710

Children (7-12): MYR 355

Young Children (3-6): MYR 177
Departure time:
Meeting point:
Season:
Day of week available:
Tour duration:
Fitness level required:
2-Day: Moderate level for hilly climb. Guests with heart conditions are not recommended
Group size (minimum & maximum):
2-Day: Min 2 adults max 8 adults
Included:
2-Day:

All Meals (Local village meal)

Transport

1 Village Accommodation (Basic Facilities)

Local English Speaking Community Guide

A Good Time
Not included:
2-Day:

Juices and alcoholic beverages

Travel Insurance
What to bring:
2-Day:

Medium size soft-sided rucksack with multiple sets of spare casual clothing, including long trousers and shorts for evening;

Wear light comfortable clothes that dry easily;

Comfortable walking shoes;

Sandals or pair of flip flops;

Water bottle or bladder system;

Sleeping bag (if you have them) for more comfort;

Personal care: small towel, toiletries, personal medication, personal first aid kit,
sunscreen, mosquito repellent, extra tissues or toilet paper;
Torch, raincoat or poncho, plastic bag to keep phone / cameras dry;

Sun hat / cap and sunglasses;

Extra snacks and drinks for the trekking.
Tour staff (number, type):
Our community guides are from the local villages and are most willing to share their knowledge of local culture, farming and hunting technique and the remarkable diversity of local fauna and flora so that you will have plenty of information about your journey in this beautiful nature area, and at the sametime ensure safety and Great FUN in this remote region! One passionate local English Speaking guide will serve up to a maximum of 8 guests.
Good to know:
2-Day:

Moderate level fitness for hilly climb. Guests with heart conditions are not recommended

This trip is relatively short, and the route is not strenuous. It is suitable for families with children (3 years and above).

Add-On Side trip: Bidayuh Longhouse RM 60 per pax; Semenggoh Orangutan RM 60 per pax (Side trip: Lunch not included)