4-Day Mulu Caves & Pinnacle Expedition (C6)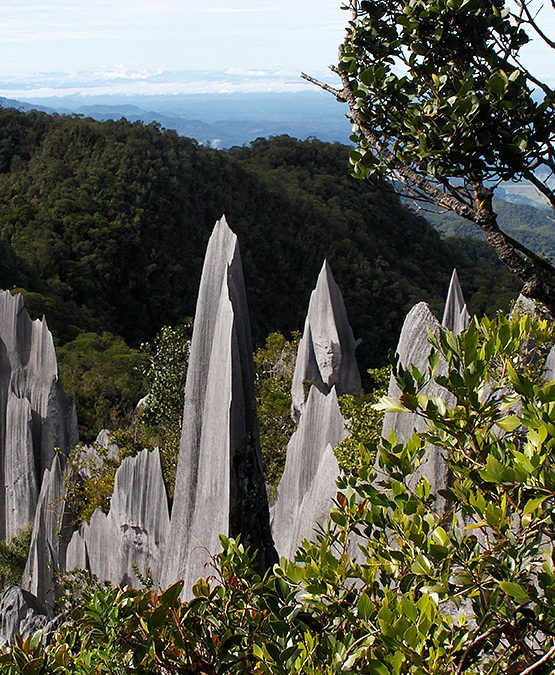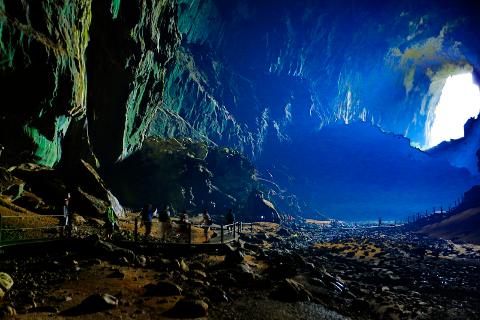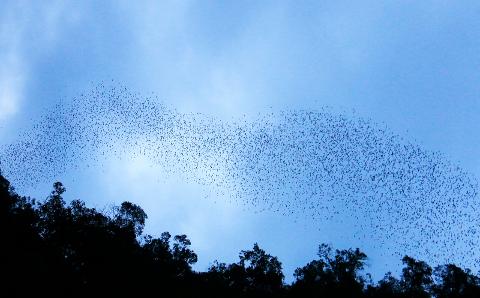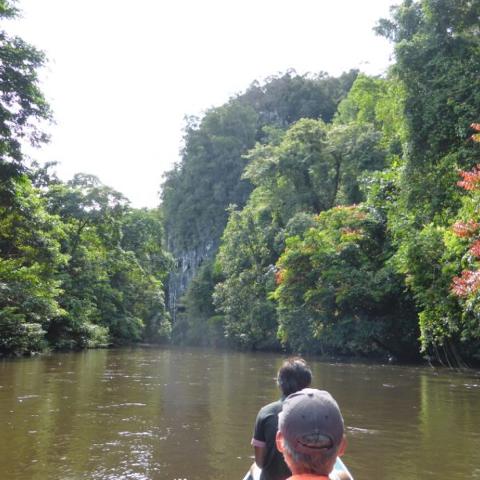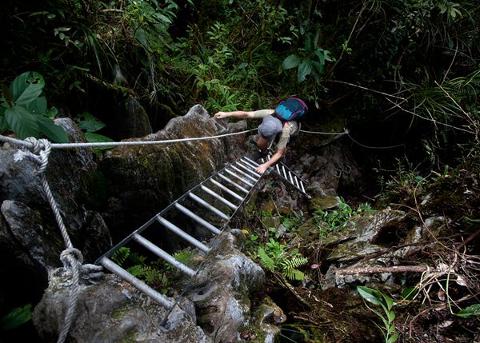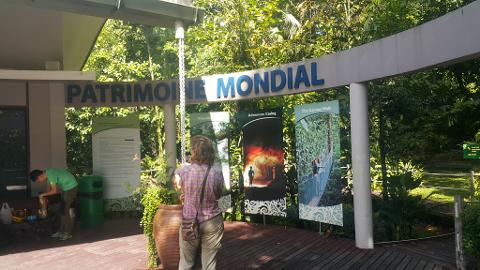 Duration: 4 Days (approx.)
Location: Mulu, Sarawak, Sarawak
Product code: C6
Tour highlights:
This tour combines the spectacular showcase of Mulu with a physical challenge Pinnacle Summit Trek. The first two days of the tour explores the extensive underground system in Mulu including the spectacular and immense Sarawak Chamber which is the largest known natural cave chamber in the world. This is where you can also watch the spectacular bat flights in their pre-dawn cave exit. Deer Cave and Clearwater Cave is one of the largest single cave passages and one of the longest caves in the world respectively.
The last 2 days of the tour explore the spectacular Pinnacle which consist of a series of 45 meter high, razor-sharp limestone spikes that tower above the surrounding vegetation, mid-way up the slopes of Gunung Api. The Pinnacle Summit Trek is a tough and challenging one. The trail itself is very steep (near vertically parts) and requires a certain level of fitness. Fit and experienced trekkers should be able to reach the top in 2-3 hours on the trail that is 2.4 km in length but rises some 1,200 meters from Camp 5. The descent is actually more difficult and therefore takes longer, so the return trip can take anything from 5 to 10 hours depending on fitness level.

What sets this tour apart:
Discover the showcaves and climb up the Mulu Pinnacles and on this 4 days and 3 nights tour of Gunung Mulu National Park.
What you'll see or do:
D1 – Upon arrival at Mulu Airport, meet and greet by our friendly representative and transfer to Mulu National Park headquarters for check in Park chalet. Afternoon, meet and proceed on plank walk for 3 Km to reach Deer Cave & Lang Cave. After exploring the caves, proceed to the bats observatory to observe bats flying out of the cave entrance late evening (Only confine to fine weather). Return journey on the same plank walk to park headquarters & overnight. ( D )
D2 – Breakfast at Park Canteen and transfer by longboat proceed to Batu Bungan – Penan Settlement, to observe the tribe lifestyle and to select handicrafts on display for sale at Penan Settlement. Continue journey by longboat to Wind Cave and Clearwater Cave. Picnic lunch at Clearwater summer huts and relax for a while then continue the journey by longboat to Long Litut. Then jungle trek for 3 hours to Camp 5. Dinner and overnight at Camp 5. ( B / L / D )
D3 – Breakfast at Camp 5. After breakfast ascend to Gunung Api for 3 hours to view the magnificent Pinnacles. During the climb you will see many species of plants, all types of insects within this virgin jungle of Borneo. Pack lunch will be served at the observatory point. After lunch descend to Camp 5. Dinner and overnight at Camp 5. ( B / L / D )
D4 – Breakfast at Camp 5 and jungle trek to Long Litut and transfer to Clearwater summer hut for picnic lunch and later on you can enjoy swimming at the clear water spring. Transfer by longboat to Mulu airport for flight to the next destination. ( B / L )
Price (adult, child, senior):
Departure time: Pickup time at the airport (depending on flight schedule)
Meeting point: Mulu Airport
Season: Year-round
Day of week available: Monday to Sunday
Tour duration: 4 days, 3 nights
Group size (minimum & maximum): Minimum 2 adults
Difficulty level: Difficult, a high level of fitness is required for this tour.

Included:
1 night at Mulu National Park Chalet,

2 night at Camp 5 – Dormitory

3 Breakfasts, 3 lunches & 3 dinners

Airport transfers,entrance fee, local English speaking guide & boat transfers

A great time
Not included:
Juices and alcoholic beverages

Government Tourism Tax of RM 10 per room payable at accommodation check in

Travel insurance
What to bring:
Head lamp, mosquito repellent, sunscreen, hat, sunglasses, binocular, dry bag, swimwear, walking shoes, cash (no ATM), water bottle, toiletries, basic first aid kit;

Medium size soft-sided rucksack with multiple sets of spare casual clothing, including long trousers and shorts for evening
Tour staff (number, type):
Our national park guides are local and are well trained friendly professionals who give simple safety instructions as well as their knowledge of remarkable diversity of animals and plants so that you will have plenty of information about your journey in this beautiful natural area, and at the sametime ensure safety and Great FUN in the wild! One passionate local English Speaking guide will serve up to a maximum of 8 guests.

Goot to know:
High level of fitness required, some trails up the pinnacles are very steep

Age restriction: 16+

Reservation required at least 3 days in advance