Best of Borneo Wildlife: Orangutan, Turtle, Kinabatangan (5D4N)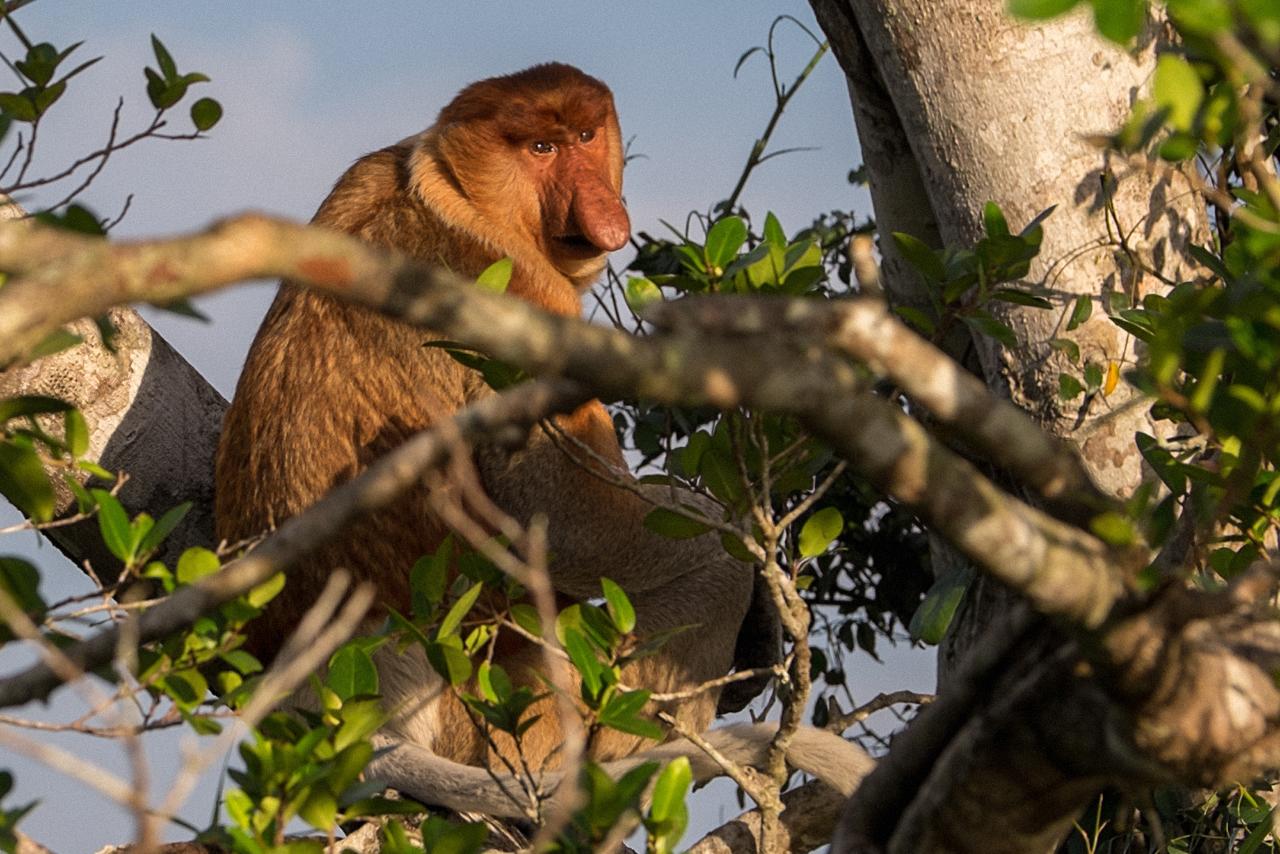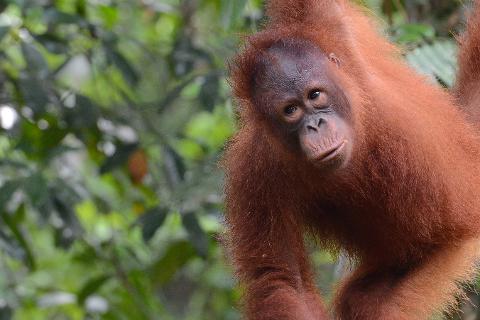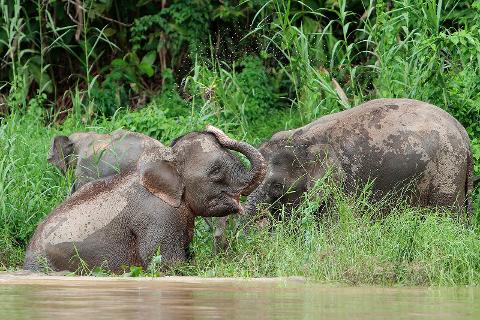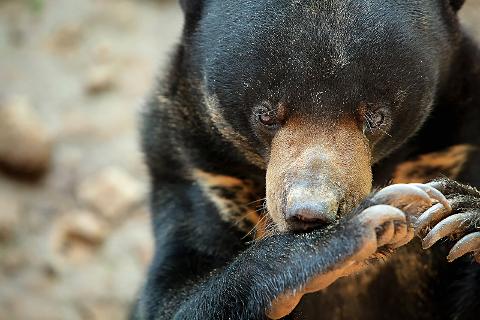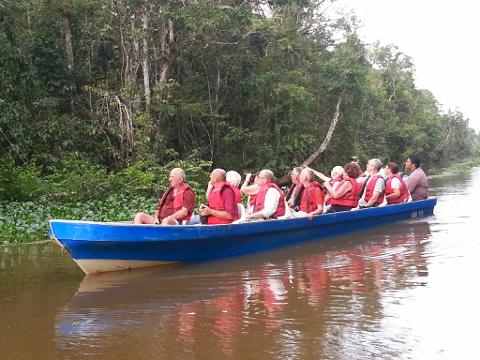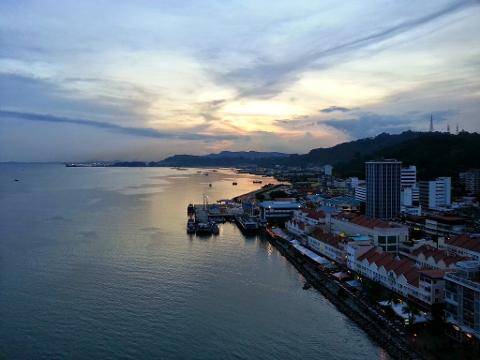 Duration: 5 Days (approx.)
Location: Sandakan, Sabah, Sabah
Product code: W5
Tour highlights:
Ultimate wildlife discovery in one of the best wildlife spotting region in Borneo, the wild of Northeast Sabah, around the city of Sandakan. Jam pack in a space of 5 days: meet face to face with the wild-man of Borneo (the orangutan); witness the magic of baby turtles on a turtle island; observe in silence hanging bats in a huge mountain cave; as well as taking boat trips through wildlife wonders along the great Kinabatangan River, one of the World's biggest habitat for tropical wildlife, for potential sighting of wild Orangutan, Proboscis Monkeys, Slow Loris and the endemic Bornean Pygmy Elephant.
What sets this tour apart:
A compact multi-day holiday in Sabah that focuses on the wildlife attractions of the Kinabatangan River and Sandakan.
What you'll see or do:
Day 1 Sepilok Orangutan / Rainforest Discovery Centre
Meet upon arrival at Sandakan airport or pick up at respective hotel. Transfer to Sepilok Jungle Resort (SJR) before taking a 5 mins leisure walk to the nearby Sepilok Orangutan Rehabilitation Centre. Upon arrival, your guide will provide a short briefing session before entering the Centre. You will then be brought to watch a short video documentary providing you with information on the rehabilitation of an orphaned Orang Utan. Enjoy and explore as you get to encounter Bornean-endemic Orangutans up close as they frolic in their natural habitat. After Sepilok, proceed to Sun Bear Conservation Center to see the world's smallest bear in its natural environment. Lunch en route at SJR. In the afternoon, make a second visit to the sanctuary for the afternoon feeding. After Sepilok, continue to Rainforest Discovery Centre situated within the famous Kabili-Sepilok Forest Reserve for a chance to walk the Canopy Walk for great view of the surrounding jungle at treetop level. Dinner & stay overnight at SJR.
Sepilok Jungle Resort (L/D)
Day 2 Turtle Island
After breakfast,transfer to CQ Jetty for Selingan Turtle Island. This journey by motorised boat will take about 1 hour. After lunch, grab your mask, fins and snorkel and head to the beach where you can find lots of juvenile marine life (snorkelling gears are available to hire by the resort). Or, you can choose to relax or sunbathing by the beach. Before dinner, treat yourself to a slide show featuring information of the turtle park and turtles. After dinner, standby and wait for Park Ranger's signal before proceed in a small group to the egg-laying site to witness the mother turtle laying eggs, transferring of eggs to the hatchery and releasing of hatchlings to the sea (note: Photographing of turtles only with camera of unaided flash). Stay overnight at Selingan Island Chalet.
Selingan Island Chalet (B/L/D)
Day 3 Sandakan Nature City / Bat Cave / Kinabatangan River
After breakfast, depart the island by 0700 hrs and return to the mainland. On the way to the Kinabatangan river, we pass through Sandakan City and pay a quick visit to the city center, including Sandakan Memorial Park, Agnes Keith Museum, English Tea House and Puu Jih Shih Buddhist Temple which has a magnificent view overlooking Sandakan Bay. Then, continue to one of the oldest church in Sabah, St. Michael's Church before driving to the Central Market where you can see the local produce and fresh seafood being sold. After lunch in the city, we continue overland to Gomantong Cave to explore the largest limestone and bird nests cave in Sabah where millions of swiftlets make the cave their home. If you're lucky, you may get to witness the birds' nest harvesting in action! After visiting the cave, wait at the cave entrance to witness the feeding of bathawk on millions of bats that merge out from the cave in search for food. Transfer to Bilit Adventure Lodge after that for dinner and overnight. Optional night walk can be arranged, @ RM10.00 / pax / hour and payable locally.
Bilit Adventure Lodge (B/L/D)
Day 4 Kinabatangan River
The Kinabatangan River is one of only two known places on earth where 10 primate species can be found, including our red-haired cousins the Orangutan, Proboscis Monkeys, Tarsiers, Slow Loris, Gibbons and also, sightings of the endemic Bornean Pygmy Elephant. The best way to enjoy the river and her wild inhabitants is by jumping on a boat during the early hours of dusk and dawn. Wake up early at 0530 hrs to depart for an early morning river cruise to discover wildlife along the misty Kinabatangan River. After an hour of boat cruise and encountering wildlife, it's time to refuel and recharge with a hearty breakfast. In the late morning, depart for a guided nature jungle walk to experience the riverine forest. Trek back to lodge and freshen up for a well deserved lunch. Afternoon, depart for a second afternoon river cruise for more wildlife adventure. Dinner & stay second night at Bilit Adventure Lodge.Bilit Adventure Lodge. (B/L/D)
Price (adult, child, senior):
Adults (12+): MYR 2590

Children (7-11): MYR 1300
Departure time:
From the airport: Pickup time at the airport not later than 10:00am in the morning

From the hotel: 8:30 AM
Meeting point:
From Sandakan airport

From your hotel
Season: Year-round
Day of week available: Monday to Sunday
Tour duration: 5 days, 4 nights
Difficulty level: Moderate level of hiking, walking and trekking on various type of moderate trails;
Group size (minimum & maximum): Minimum 2 adults

Included:
Sit-in-Coach tour escorted by English speaking guide;

Transfers

All fees & entrances

Accommodation as stated

Meals as stated

Return airport transfer to Sandakan Airport or town hotel
Not included:
Juices and alcoholic beverages

Government Tourism Tax of RM 10 per room payable at accommodation check in

Travel insurance
What to bring:
Raincoat (wet season Nov-Feb), cap / hat, swimwear, insect repellent, sun cream, good walking shoes, socks (leech socks are available for sale), torch light, comfortable cotton T-shirt with long or short pant, binocular, camera, personal toiletries and medications.
Tour staff (number, type):
Our community guides are from the local villages and are most willing to share their knowledge of local culture and the remarkable diversity of local fauna and flora so that you will have plenty of information about your journey in this beautiful nature area, and at the sametime ensure safety and Great FUN in this remote region! One passionate local English Speaking guide will serve up to a maximum of 8 guests.


Good to know:
Reservation required 3 days in advance

Age restriction: All participants must be aged 7 and over