5-Day Pedal, & Paddle the Sarawak Rainforest (BM5A)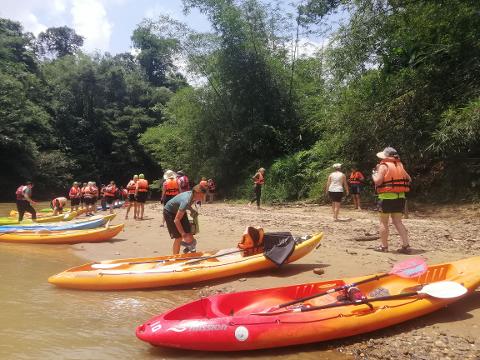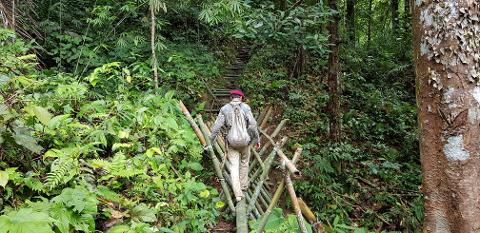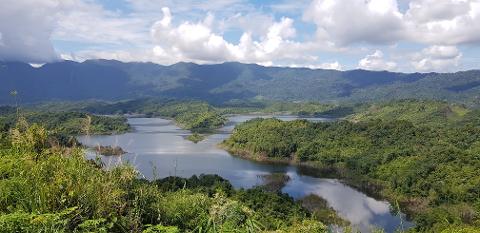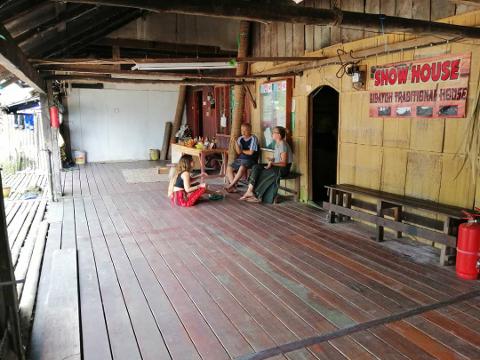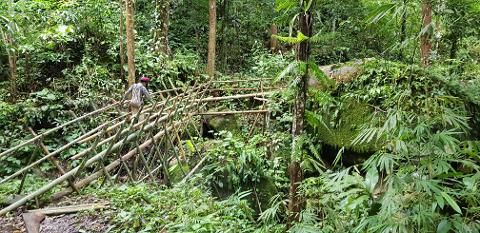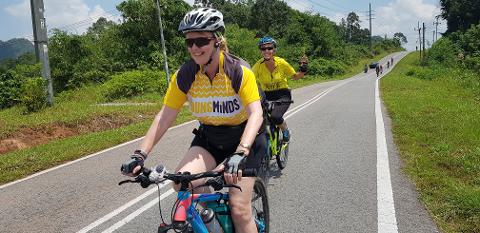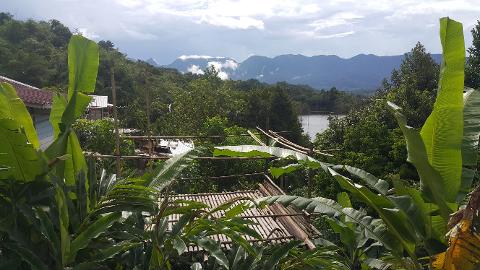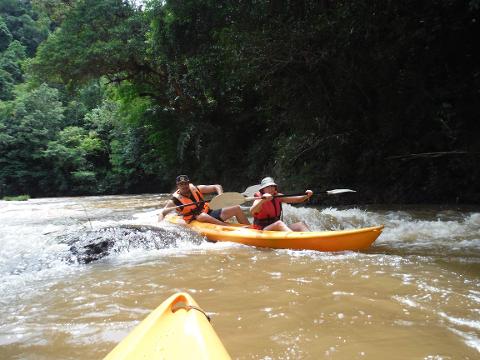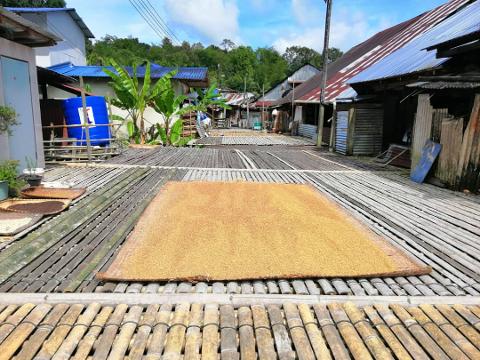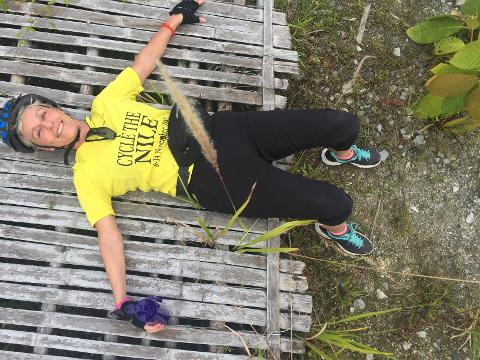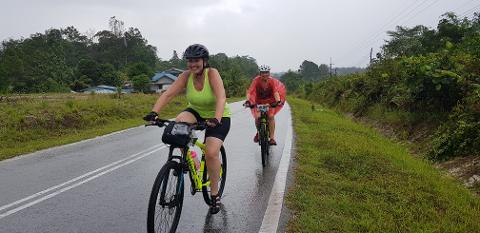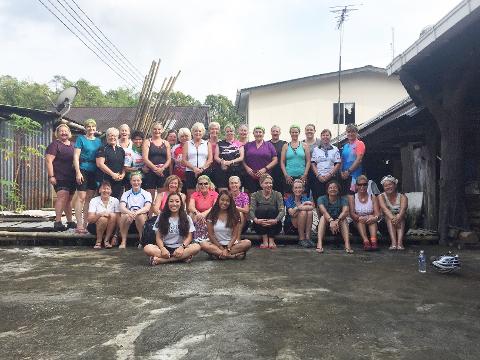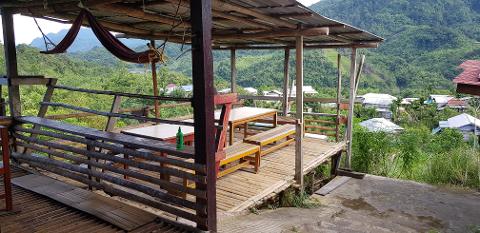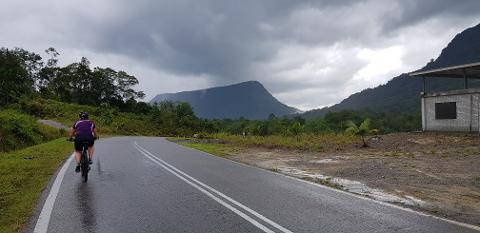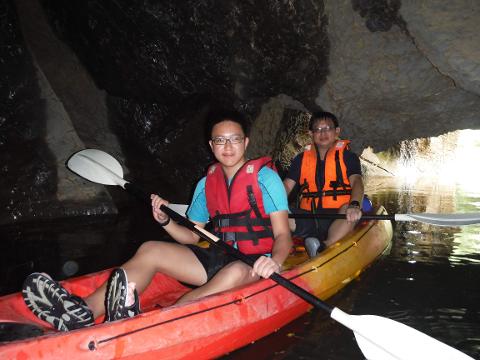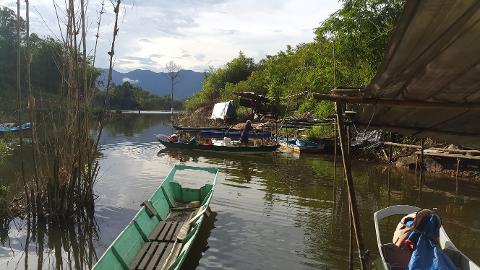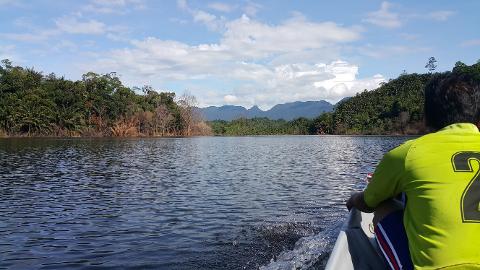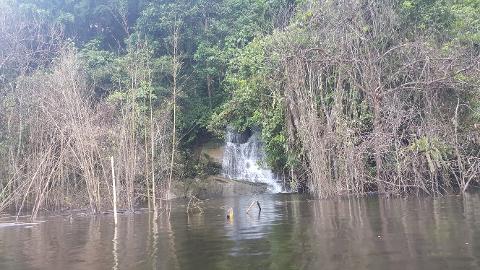 Duration: 5 Days (approx.)
Location: Kuching, Sarawak, Sarawak
Product code: BM5A
Discover the best of Borneo outdoor. Trek, Pedal & Paddle the best of Sarawak's rainforest and explore amazing rainforest, spectacular scenery, fascinating wildlife, real locals and delicious tribal cuisines in this compact 5 days 4 nights trip.
Your Trail
DAY 1 Transfer and Cycle to Annah Rais Longhouse

We start off early with a transfer to visit Semenggoh Nature Reserve, a large enclosed area of rainforest which is home to endangered Orangutans rescued from captivity and kept for rehabilitation. We watch orangutan emerge from the rain forest during their feeding time. After the feeding time, it's time to start riding. Using winding rural back road, we pedal through a series of kampongs dotted with small scale pepper farms, rice fields and plantations. Join one of the host family in the longhouse to enjoy freshly cooked bamboo chicken and wild jungle vegetable on tanju (patio) of the longhouse. After lunch, explore this peaceful Bidayuh longhouse and learn about the culture of the Land Dayaks who were once headhunters.

Cycling Distance: 34km; Annah Rais Homestay; Meals: LD

DAY 2 Transfer and Waterfalls Trek

After a quick vehicle transfer, we reach Bengoh Dam jetty, the starting point of our hiking adventure today. Experience an awesome 20 minutes boat ride across tranquil lake surrounded by a circular scenic mountain range. We then take a 30 minutes hike uphill to a homestay with stunning view of the lake below. After checking into the homestay, we continue a one hour of sharp ascent that brings you to a series of spectacular waterfalls with crystal clear water surrounded by virgin jungles. Sunbathe on giant rocks and soak in the negative ions for the most rejuvenating experience of Borneo wilderness. It is here that the art of Dayak culinary skills will be revealed as guests learn hands on how to cook with bamboo harvested from the jungle. After the cool dip and delicious jungle food, we return to the village passing through pepper farms where the host will demonstrate how pepper is harvested and processed. Return to the village house for a home cook dinner at the tanju (patio) overlooking the lake. Enjoy a night rest under the cover of mosquito netting. Batteries may be charged up as it is powered by the village micro-hydro and solar panel.

Hiking Distance: 5km; Elevation Gain: 500m; Estimated Hiking Time: 2-3 hours; Highland Homestay; Meals: BLD

DAY 3 Kayak and Cycle to Siniawan
After breakfast, take a 20 minute boat ride to be picked up at the jetty for more adventures ahead. After a short drive, we get ready for Kayak, Cave and Cycle, 3-in-1 Day! We start the day by floating down a stretch of untouched tributary of the Sarawak River in a kayak to discover hidden waterfall and explore unique limestone formations. After a quick transfer, it's then back on the bike to cycle through some spectacular limestone karst landscape and visit bat caves before settling in the historical town of Siniawan.
Distance: Kayak 7 km and Cycle 37 km; Siniawan Heritage Hostel; Meals: BLD
DAY 4 Cycle to Kubah National Park

After an early morning traditional noodle breakfast at an old town coffee-shop (kopitiam), we get ready for a full day of fun riding including riding across a suspension bridge, taking a traditional boat ferry and pushing your bike across the jungle stream. Today, you will also have the option of climbing Mount Singai, which is the birthplace of Christianity among the Bidayuh community thanks largely to Roman Catholic missionary from Holland in 1800s. We hike up the wooden staircase to the pilgrimage centre to learn about its history and legacy. After a quick picnic lunch, we ride using shaded back roads under the mountain to reach our end point at Kubah National Park. Enjoy a nice BBQ dinner in the national park. For the adventurous, you can venture out into the night jungle with our park guide to experience the darkness of the rainforest and explore its unique frog and night creatures at night. Stay overnight in seclusive jungle cabin to enjoy the unique sounds of Mother Nature.
Hiking Distance: 3km; Elevation Gain: 400m; Cycling Distance: 43km; Kubah National Park Meals: BLD
DAY 5 - Trek to Matang Wildlife Center

Today's trek passes through some of the most impressive rainforest scenery in Sarawak. This trail starts at the 900 ft mark on the Gunung Serapi Road, and leads to the nearby Matang Wildlife Centre, some 3 hours 30 mins away. Along the way we will pass clear jungle waterfalls and see dozens of fascinating plant species including rare ferns, orchids and also a multiplicity of palms, so many different varieties that Kubah is known as "The world of Palms." Also prominent in the park is the carnivorous pitcher plant. Rest assured, the pitcher plant is harmless to us but remains a menace to small invertebrates such as insects. Animals such as bearded pigs, mouse deer, squirrels and black hornbills call this park, home. Though sightings of wildlife are not guaranteed, the sight and scent of the tropical rainforest—which remains largely undisturbed—is a treat by itself! The impressive jungle trek ends at a clear jungle stream adjacent to the Matang Wildlife Centre. Matang Wildlife Center is Sarawak's main centre for wildlife rehabilitation. The rescued animals being rehabilitated here include orang utan, sun bears, bear cats, civet cats, sambar deer, barking deer, porcupines and crocodiles, all of which can be viewed in spacious natural enclosures. A large aviary houses a variety of hornbills, as well as brahminy kites and sea eagles. From here, you will either be dropped back in Kuching or left to explore the park, depending on your itinerary. The tour concludes by sending you back to your city hotel.

Hiking Distance: 6.5km; Elevation Gain: 280m Meals: BL

Please note that the above itinerary is subjected to change due to unforeseen circumstances. However, we will always do our best to adhere to this original itinerary.
- End -