7-Days Off The Beaten Path Tour (T7)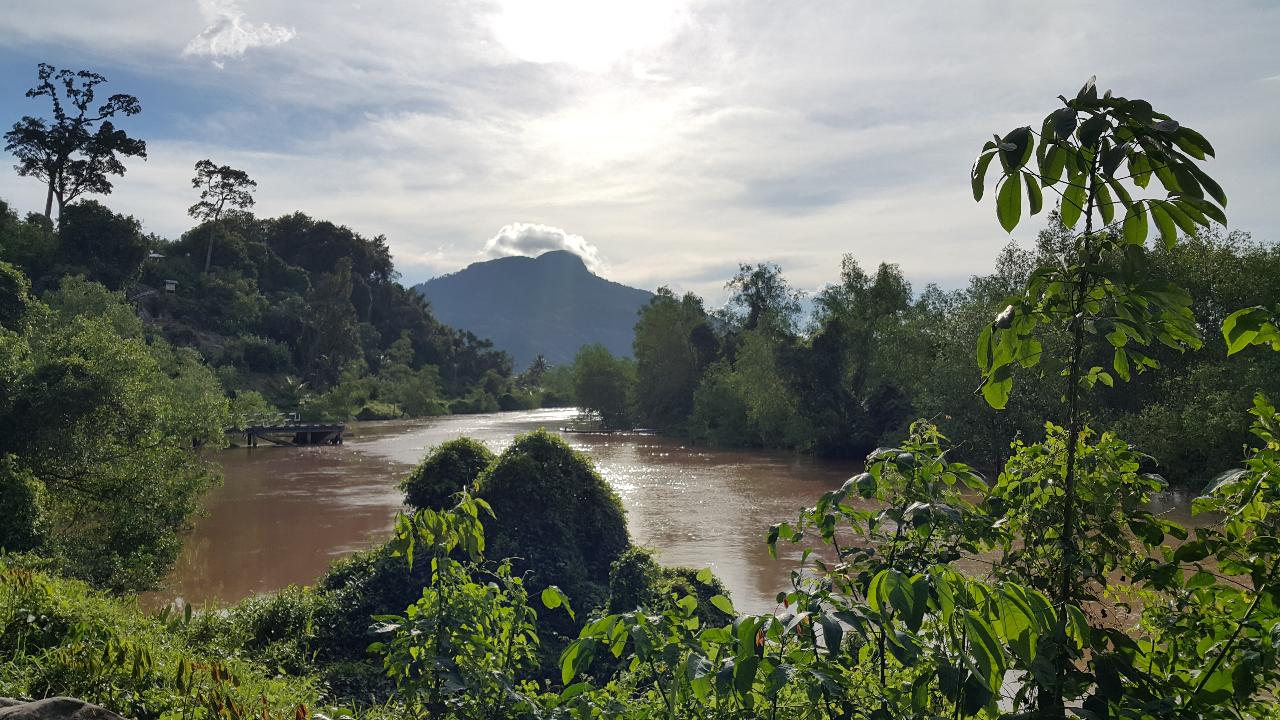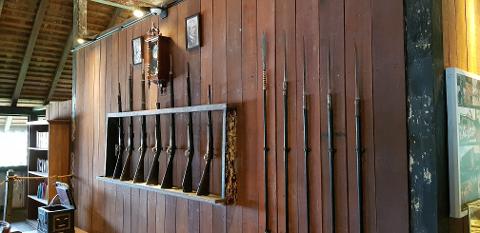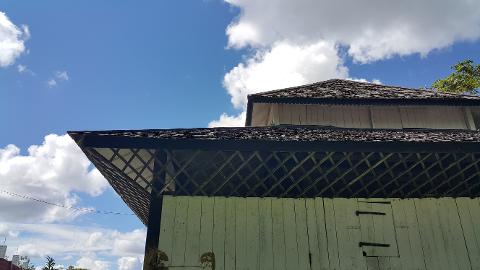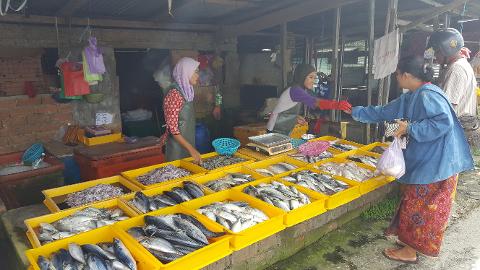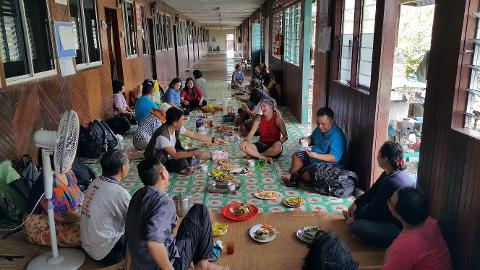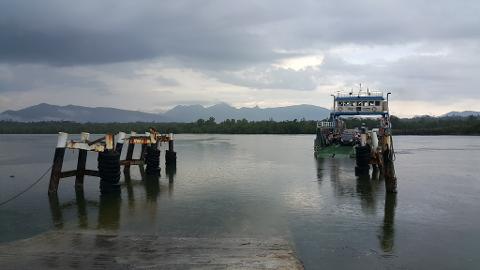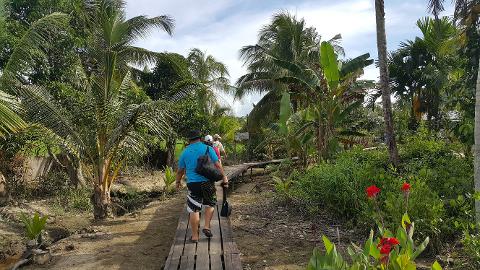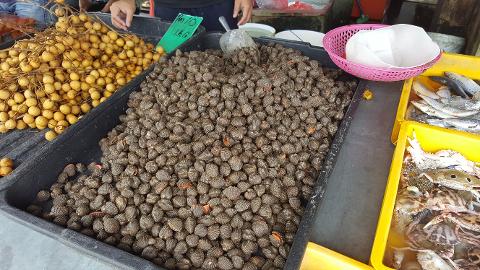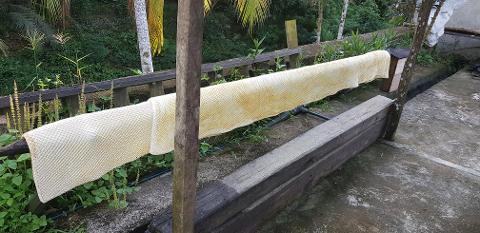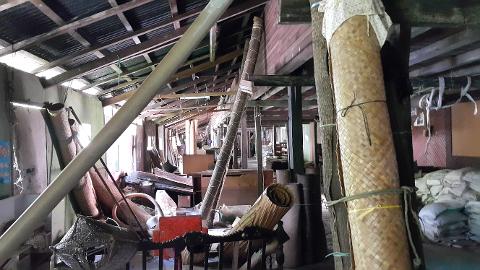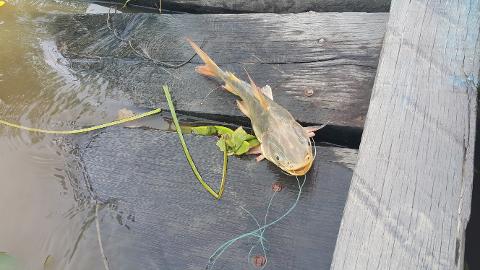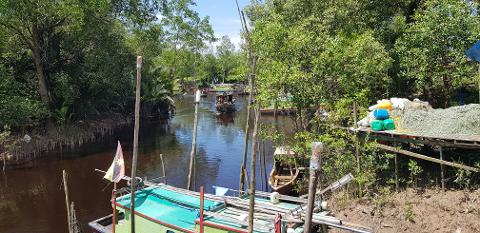 Duration: 5 Days (approx.)
Location: Kuching -Betong -SriAman, Sarawak, Sarawak
Product code: T7
Tour highlights:
Stay with an Iban host in a remote hill longhouse to take part in rubber tapping and pepper planting;
Explore a remote national park inhabited with rare species of monkeys;
Visit two old forts, a fascinating legacy of English Brooke family more than 200 years ago
Longboat ride on a crocodile infested river to visit a remote longhouse with one of the oldest churches in Sarawak
What sets this tour apart:
Away from the more popular cultural destinations of Batang Ai, meet the highland Iban in the mountains of Debak, Betong as well as travel downriver to stay with the lowland Iban in Banting, Sri Aman to enjoy the authentic Iban cultures on this 7 days / 6 nights tour.
What you'll see or do:
Day 1 - Arrive at Kuching: Welcome to Borneo, the island of Culture, Adventure and Nature! Arrive in the capital of Sarawak, the charming old town of Kuching. Meet and greet the tour leader at the airport and for a briefing on the tour. Drop off at the hotel for checking in. Relax at the waterfront before enjoying a good night's rest. The Marian Hotel Meals: free and easy
Day 2 - Kpg Maludam (Malay Fishing Kampong) and Maludam National Park
After pickup from the hotel / airport, we drive northward using the Sarawak coastal way which is remote from the usual tourist route of Batang Ai. We drop by a local fishing market and take photos of the catches of the day. Along the way, we cross two major Borneo rivers, one over a huge bridge and the other using a unique car ferry together with local commuters. We arrive at Kampung Hilir Maludam, a peaceful Malay fishing village, and check into a local homestay. Spend some relaxation time at the back patio to watch the fishing boats returning. After lunch, we ride a speedboat to discover Maludam NP in search of proboscis monkeys, and if you are lucky, you may have a chance to sight the endangered Red Banded Langur. Returning to the village, we will get to participate in a Malay traditional baking class in the neighborhood. If it's the time of the season, we will be able to watch jellyfish and dry fish processing in the local village during the kampong walking tour. We then join the family dinner on the dining floor of the local host and be entertained by local Malay dance and music performances. Stay overnight in this simple homestay for a full experience of traditional Malay fishing villages.
Maludam Homestay Meals: BLD
DAY 3 - Ulu Bayor Longhouse (Iban Heartland)
Today, we start our journey into Borneo interior. The winding road heading inland is hilly and you can enjoy a great view of the rainforest dotted with small scale pepper farms, rice fields and rubber plantations. You'll disembark at Ulu Bayor, an authentic century-old longhouse, to meet with the longhouse chief. Explore the local community with your local host and enjoy spontaneous 'longhouse hospitality' at its best. The main sources of income in the interior is rubber tapping and pepper planting. You'll see raw rubber being dried in front of the longhouse as well as pepper processing! We take a 20 minutes hike to the nearby waterfall through the kebun (farm) and take part in some of the farm activities. At dinner time, spend time with the rest of the longhouse folks to exchange stories. Longhouse hospitality is from the heart, but the facilities tend to be fairly simple; be prepared to eat seated on the floor, and sleep on a mattress under a mosquito net.
Ulu Bayor Longhouse Meals: BLD
DAY 4 - Forts of Betong and Sri Aman
After breakfast, we spend more time at the kebun and relaxing at the Ruai of the longhouse before saying goodbye to the host. After an hour of scenic drive to the old district of Betong, we visit Fort Lily (1855), built to fortify this 'outstation' in the Brooke era. Lily has seen considerable action in the turbulent times when Iban chief Rentap challenged the Rajah; some of the cannon used in the skirmishes are preserved in the Betong District Office. You'll enjoy another stretch of scenic drive to the town of Sri Aman. A few hills in the distance enliven the landscape; make a couple of detours to have a look at particularly interesting longhouses nestled among rice paddies and trees. You'll arrive in the capital of the Batang Lupar, Sri Aman (formerly known as Simanggang) in time for lunch. You can't miss Fort Alice (1864) perched on a riverside hillock, commanding a good view of the river from where trouble might be expected to come in the old days... and it frequently did. Like all forts, Alice served for defense and security, as administrative headquarters, and as a prison - 'lifers' were usually incarcerated in Fort Alice. Visit the fort which is now a historical museum that records the glory of all Brooke-era forts across Sarawak. Tonight, you will enjoy the modern town of Sri Aman in a local restaurant before settling into the comfort of a local 3 stars hotel.
Sri Simanggang Hotel Meals: BLD
DAY 5 - Long Boat to Banting (Crocodile Rivers)
After breakfast, your journey continues by car until you reach Lingga jetty on the mighty Batang Lupar River. In James Brooke's time, this township was ruled by two feisty Malay women of the aristocratic class who didn't shirk from donning male attire and joining their followers in warfare if the occasion demanded it! Our riverine adventure starts at Lingga, in shallow-draft longboats all the way to the Iban villages of Banting, accessible only by boat on crocodile infested rivers. We ride upriver bypassing longhouse villages, farms and paddy fields. If we are lucky, we can see the natural phenomenon of tidal bore roar pass us during our ride. Banting is an old rallying point of the Ibans who use the fertile lowlands for padi farming. The rocky hill by the river was a primitive fort; in times of danger the villagers found refuge here. The early Christian missionaries recognized the importance of the vantage point and crowned it with St.Paul's Church which, improved and renovated many times, has stood here since 1859. Enjoy the simple longhouse welcome - never mind what time visitors turn up, refreshments will be offered. Once you've been shown your quarters you're welcome to stroll around the village and see people produce artistic handicrafts like mat-making and weaving. We then embark on a guided tour to climb the hill to inspect the old church and ask your local host to explain the mysterious rock formations near the river. During school term, we can drop in at the kindergarten / primary school before wandering off to the nearby rice fields and vegetable gardens. The river here is famous for its prawns -- unfortunately, crocodiles like the tasty crustaceans quite as much as we humans do. Swimming in the river is NOT recommended! A traditional dinner, prepared by the host family, is at the Ruai (common area of the longhouse). At night, if the tide is kind, we take a night boat ride for crocodile spotting in the nearby river.
Banting Longhouse Meals: BLD
DAY 6 - Return Transfer to Kuching
After breakfast, we set off early by longboat and returned to Lingga bazaar. The journey back to Kuching is 1.5 hours by boat and 5 hours overland land transfer, stopping by a local market for lunch. Return to Kuching and drop off at the city hotel. Dinner is free and easy.
The Marian Hotel Meals: BL
DAY 7 - Departure
On the day of departure, hotel check out time is before 12 noon and transfer to airport is 3 hrs before flight departure. Tours end and Bon voyage......... Home sweet Home!!
Price (adult, child, senior):
Adult (13+): MYR 5464.00

Children (3-12): MYR 2186.00



Departure time: 8.45 am

Meeting point: Hotel or airport

Season: Year-round

Days of the week available: Monday to Sunday

Tour duration:

Group size (minimum & maximum): Minimum 2 people max 8
Included:
SIC Tour with Transportation & English Speaking Driver Guide;
Tour excursions, meals and accommodation are provided as stated.
Not included:
International Flight Connection to Borneo;
Juices and alcoholic beverages;
Tourism Tax RM10 / Bed / Room will applicable for foreigners or non-Malaysian payable upon check in;
Tipping / Gratuity is at your discretion;
Medical / Travel Insurance;
Hotel accommodation after the tour ends (not included);
Any other item(s) not in the tour itinerary.
What to bring:
Multiple sets of spare casual clothing, including long trousers and shorts, hat / cap, swimming costumes, sandal and extra walking shoe;

Personal care: small towel, toiletries, personal medication, sunscreen, mosquito repellent;

Camera and chargers, dry bag, torch light, sunglasses;

On day trips, bring snacks and extra mineral water even though we do provide mineral water;

Passport with 6 months validity and spare pages (additional immigration check at Sarawak's entry points) and travel insurance details.
Tour staff (number, type):
At different locations on this long trip, we use a combination of local guide, park guide and community guide who are most willing to share their knowledge of local culture and the remarkable diversity of local fauna and flora so that you will have plenty of information about your journey, and at the sametime ensure safety and Great FUN in this beautiful island of ! One passionate local English Speaking guide will serve up to a maximum of 8 guests.
Good to know:
Reservation required 3 days in advance
Suitable for families and visitors of all ages.
This tour is available with a minimum of 2 pax to go. Should you be only 1 person, we will wait for at least one other to join the tour to guarantee the departure.