5-Day Sarawak Coastal Explorer (T9)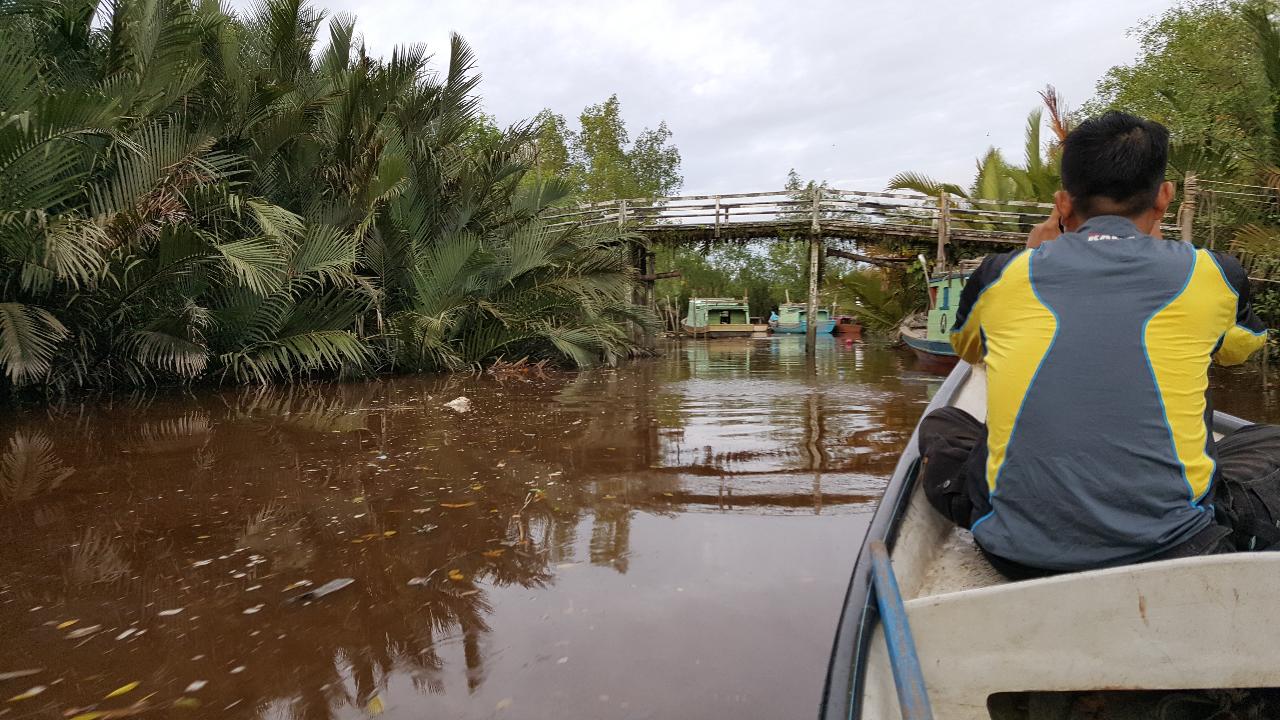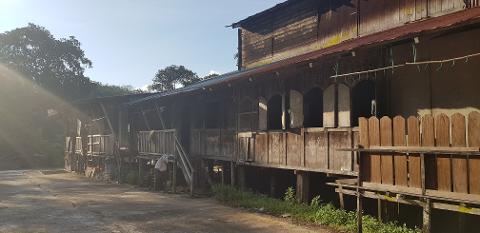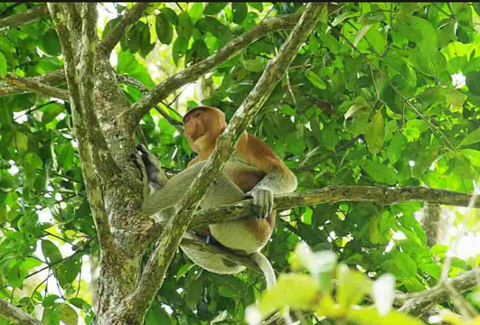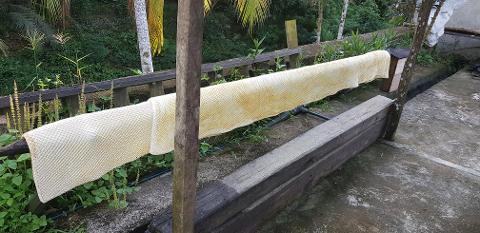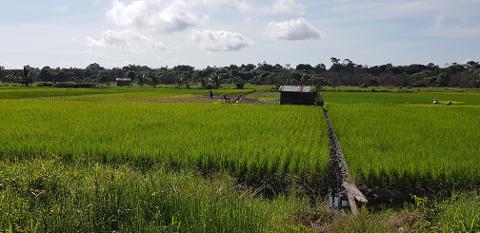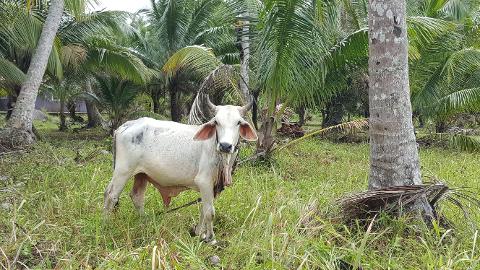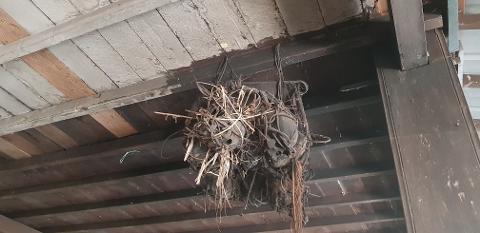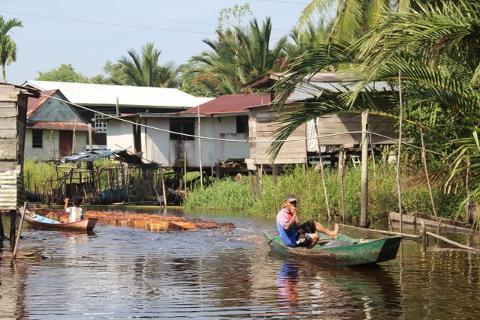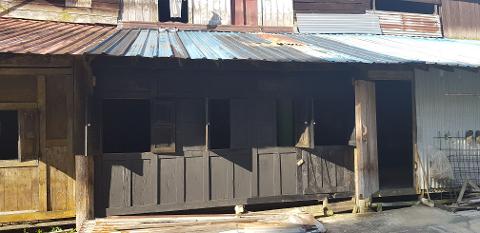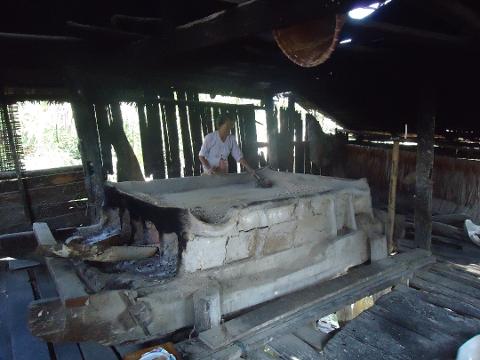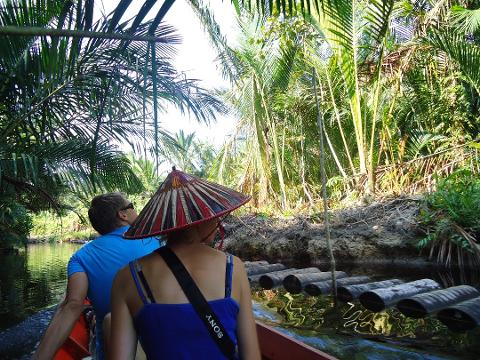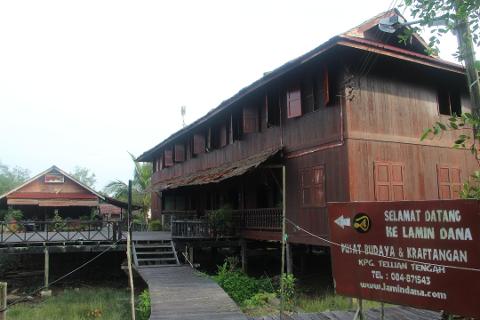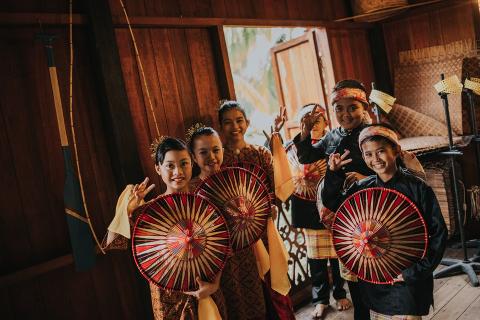 Duration: 5 Days (approx.)
Location: Kuching -Betong -Sibu - Mukah, Sarawak, Sarawak
Product code: T9
Tour highlights:


What sets this tour apart:
This compact 5 days 4 nights cultural tour offers the best Borneo experience with Iban, Malay, Chinese as well as Melanau cultures of Sarawak.
What you'll see or do:
Day 1: Kuching - Maludam (Malay Fishing Kampong)
After pickup from the hotel/airport, we drive northward using the Sarawak coastal way which is remote from the usual tourist route of Batang Ai. We drop by a local fishing market and take photos of the catches of the day. Along the way, we cross two major Borneo rivers, one over a huge bridge and the other using a unique car ferry together with local commuters. We arrive at Kampung Hilir Maludam, a peaceful Malay fishing village, and check into a local homestay. Spend some relaxation time at the back patio to watch the fishing boats returning. After lunch, we ride a speedboat to discover Maludam NP in search of proboscis monkeys, and if you are lucky, you may have a chance to sight the endangered Red Banded Langur. Returning to the village, we will get to participate in a Malay traditional baking class in the neighborhood. If it's the time of the season, we will be able to watch jellyfish and dry fish processing in the local village during the kampong walking tour. We then join the family dinner on the dining floor of the local host and be entertained by local Malay dance and music performances. Stay overnight in this simple homestay for a full experience of a traditional Malay fishing village.
Maludam Homestay Meals: LD
Day 2: Ulu Bayor Longhouse (Iban Heartland)
The winding road heading inland is hilly and you can enjoy the great view of the rainforest dotted with small scale pepper farms, rice fields, and rubber plantations. You'll disembark at Ulu Bayor, an authentic century-old longhouse, to meet with the longhouse chief. Explore the local community with your local host and enjoy spontaneous 'longhouse hospitality' at its best. The main sources of income in the interior is rubber tapping and pepper planting. You'll see raw rubber being dried in front of the longhouse as well as pepper processing! We take a 20 minutes hike to the nearby waterfall through the Kebun (farm) and take part in some of the farm activities. At dinner time, spend time with the rest of the longhouse folks to exchange stories. Longhouse hospitality is from the heart, but the facilities tend to be fairly simple; be prepared to eat seated on the floor, and sleep on a mattress under a mosquito net.
Ulu Bayor Longhouse Meals: BLD
Day 3: Ulu Bayor - Sibu (Rejang River Hub)
Wake up to the sound of nature surrounding the centuries-old longhouse and have a simple breakfast prepared by the host. You will get to see the residence of the longhouse going about their daily life such as heading off to their Kebun (farm), rubber tapping and some are drying their peppers in front of the longhouse. In the late morning, we say farewell to our lovely local host also Tuai Rumah (The chief of longhouse), get ready for our next adventure to Sibu, Sarawak. Sibu is the largest port and commercial center in the Rejang Basin and the gateway to Central Sarawak. Upon arrival in Sibu after a two hours journey, we have a local favorite hawker lunch such as kampua (noodle) and kongpia (mince meat bun). In the afternoon, join us on Sibu Heritage Trail including a visit to the mind-boggling Sibu market, one of biggest markets in Sarawak – home to more than 1,200 stalls serving up a bedazzling variety of commodities. The market can be leisurely covered on foot and the highlights are the Iban ladies selling exotic fruits, jungle produce and handicrafts, and the Chinese poultry sellers who offer their live chickens and ducks neatly wrapped up in tubes fashioned from old newspapers. We then take a stroll of Old Sibu Town and soak in the sights and smells of pastries baking in earthen ovens, alleyways with small businesses that provide priceless photo opportunities. Take a leisurely stroll on a beautiful esplanade alongside Malaysia's longest river – The Mighty Rajang River. Walk on to a beautifully crafted Chinese Temple, climb up the Seven Storey Pagoda and take a panoramic view of Sibu's waterfront life. Tonight, you will enjoy the modern town of Sibu in a local restaurant before settling into the comfort of a local 4 stars hotel.
4 Stars Tanahmas Hotel Meals: BLD
Day 4: Sibu - Mukah (Melanau Heartland)
From Sibu, cruise the Igan river Sarawak in a speedboat to the town of Dalat. The Melanau is one of the most celebrated ethnic tribes in Sarawak, known for their gentle, loving nature and seafaring skills. The boat journey will bring you through the meandering river, passing Melanau villages, timber & sago processing factories and Iban longhouses. Mid-way through your journey, jump off the boat for a stop at the Sungai (River) Kut Melanau Village and take a glimpse into the peaceful, undemanding and amazingly serene village life. Then back into the boat which will snake its way between a rainforest & mangrove swamp before arriving in Dalat Town. Visit the iconic Church by the River & The Jerunei Garden to find out what's so fascinating about these two icons of Dalat. Continue your journey to Lamin Dana, an authentic Melanau Village that also houses the Melanau Cultural Centre. Stay the night at Lamin Dana, a traditional Melanau house built above the water.
Lamin Dana Homestay Meals: BLD
Day 5: Mukah - Departure
After breakfast, take a leisure boat cruise along the dark mysterious brackish waters of Tellian River & Misan River. Visit the local sago processing center, a cottage industry that produces Sago Pearl the traditional way. Sago pearls are exported all over the world for various uses in food and beverages such as "Chendol" or "ABC", local delicacies being the most prolific. Proceed to the Mukah market where you experience locals trading and carrying on with daily activities. Go "Bizarre Food" and sample Siet (Sago Worm) and Umai (Fresh Raw Fish). This will earn you bragging rights when you go home with the prized photos of you savoring these two famous dishes. After Lunch in Lamin Dana, visit Lamin Dana Handicraft center, learn and understand about Melanau handicraft. We then say goodbye to the host and take a 3.5 hours transfer to Sibu Airport for a connecting flight to Kuching, Sabah or Singapore, or alternatively, transfer to Mukah Airport for Kuching or Miri or overland trip to the other part of Sarawak Borneo.
Meals: BL
Price:
Adult (13+): MYR 5322.00

Children (3-12): MYR 2129.00
Departure time: 8am
Meeting point: Kuching Hotel or Kuching airport
Tour end: Mukah Airport
Season: Year-round
Days of the week available: Monday to Sunday
Tour duration: 5 days, 4 nights
Group size (minimum & maximum): Minimum 2 people max8

Included:
SIC Tour with Transportation & English Speaking Driver Guide;

Tour excursions, meals and accommodation are provided as stated.
Not included:
International Flight Connection to Borneo and flight out of Mukah;

Juices and alcoholic beverages;

Tourism Tax RM10 / Bed / Room will applicable for foreigners or non-Malaysian payable upon check in;

Tipping / Gratuity is at your discretion;

Medical / Travel Insurance;

Hotel accommodation after the tour ends (not included);

Any other item(s) not in the tour itinerary.
What to bring:
Multiple sets of spare casual clothing, including long trousers and shorts, hat / cap, swimming costumes, sandal and extra walking shoe;

Personal care: small towel, toiletries, personal medication, sunscreen, mosquito repellent;

Camera and chargers, dry bag, torch light, sunglasses;

On day trips, bring snacks and extra mineral water even though we do provide mineral water;

Passport with 6 months validity and spare pages (additional immigration check at Sarawak's entry points) and travel insurance details.
Tour staff (number, type):
At different locations on this long trip, we use a combination of local guide, park guide and community guide who are most willing to share their knowledge of local culture and the remarkable diversity of local fauna and flora so that you will have plenty of information about your journey, and at the sametime ensure safety and Great FUN in this beautiful island of ! One passionate local English Speaking guide will serve up to a maximum of 8 guests.

Good to know:
Reservation required 3 days in advance

Suitable for families and visitors of all ages.

This tour is available with a minimum of 2 pax to go. Should you be only 1 person, we will wait for at least one other to join the tour to guarantee the departure.
Any other important details:
Options for departing Mukah are MASWings with daily flights to Kuching and Miri.
All tours are subject to weather conditions and may be amended without notice to suit the prevailing conditions at time of tour.

*This tour is available with mininum of 2 pax to go. Should you be only 1 person, we will wait for at least one other to join the tour to gurantee the departure.