Ultimate Borneo: Off-Road Bike, Kayak, & Cave Adventure (B9)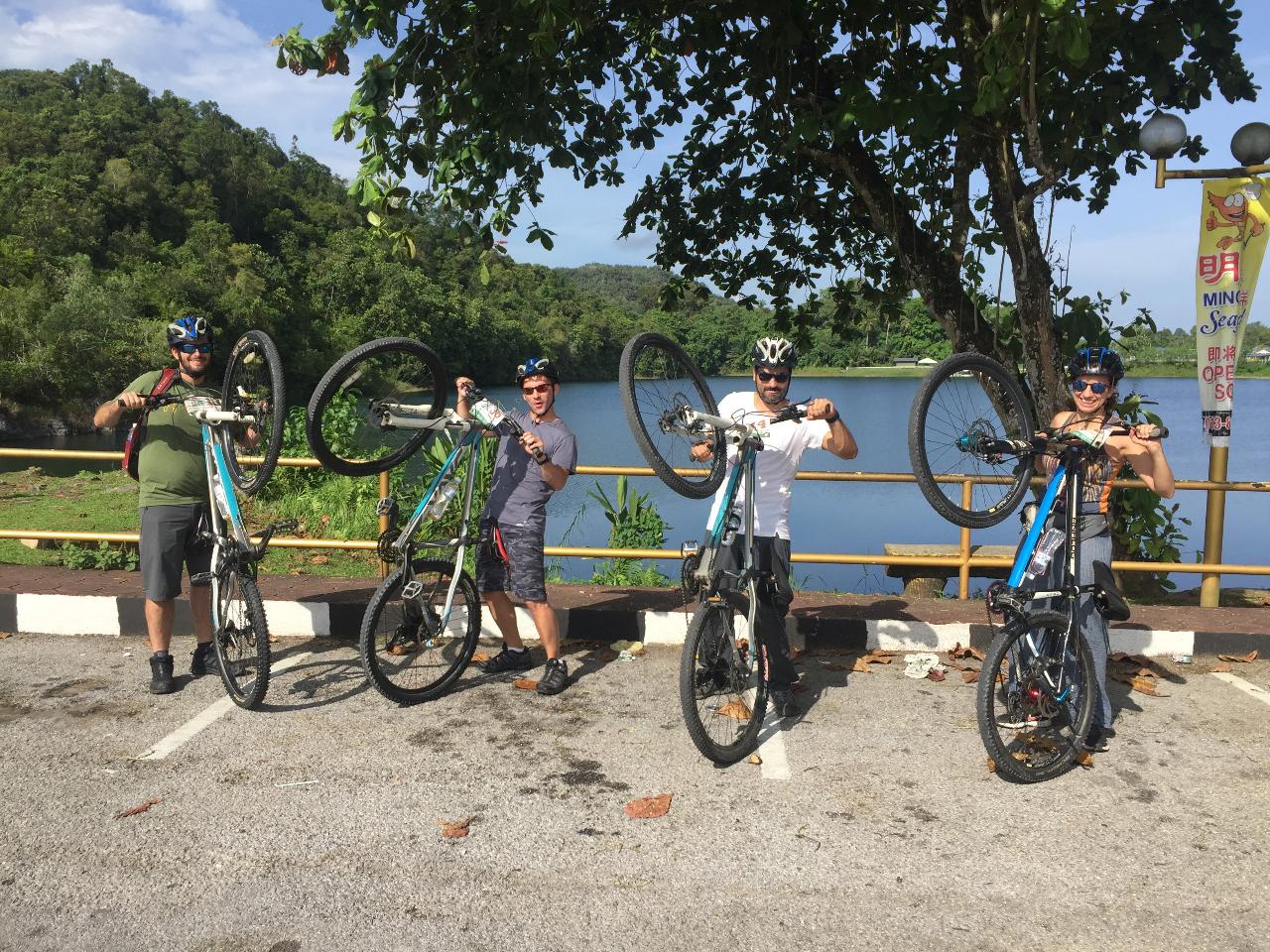 Duration: 7 Hours (approx.)
Location: Kuching, Sarawak, Sarawak
Product code: B9
Try our 1 day ultimate adventure combining our exciting off road mountain biking, jungle kayak and top it up with exploring a spectacular mountain cave.
The day started off by 45 minutes transfer to an old gold mining town surrounded by spectacular limestone karst landscape. The ride starts from the beautiful goldmine lake, Blue Lake, before riding into the beautiful goldmines area where we witness some of the ruin of the abandoned mines. Your cycling guide will lead you through the hidden trails to discover spectacular rock formations and colorful mineral-enriched lakes. Along the way, we get off the bike and explore with a torchlight Kuching's most spectacular cave full of bats and swiftlet birds. Back in the saddle, the final section of the ride is an off-road trail in the jungle terrain, before heading back to town for a well deserved lunch. After lunch, take another transfer to the starting point of the kayaking adventure. Float down a stretch of untouched tributary of the Sarawak River to discover hidden waterfalls, explore limestone formations and take the opportunity to have a dip in the cold refreshing mountain water.

A full and exciting day of fun and adventure awaits you!
Rain or shine we always ride and paddle!